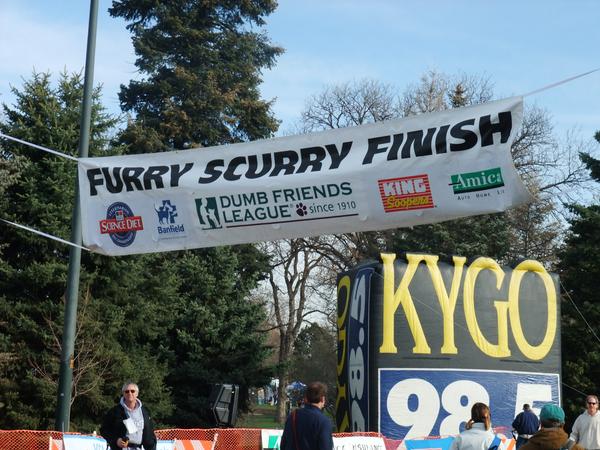 We took a stab at compiling a list of dog-friendly races that are happening all over the world in the next several months (2016). It was a surprisingly difficult task, but we hope that it gives you one more reason to get out and run with your Iron Doggy™.
We'll try to keep the list up to date but could use your help. Here's a link to our ongoing list of organized runs, and as of today here are the runs that we could find.
If you're contemplating dog adoption, here is a useful resource and guide to help answer questions and help you prepare for your new canine companion.
May 16 - Dirty Dog 15K Trail Run - Charleston, West Virginia
May 16 - Strut for Strays 3 Mile- Morton Grove, Illinois
May 17 - Dash for the Dogs - Barrington, Illinois
May 17 - Run Your Tail Off 5K - Danbury, Connecticut
May 23 - Pineland Trail Running 5K Canicross - New Gloucester, Maine
May 23 - Ruff Dugger5K - South Lanarkshire, Scotland
May 23 - Pet Promise Rescue Run 5k - Columbus, Ohio
May 30 - Fast and the Furry 8K and 5K9 - St. Paul, Minnesota
May 30 - Dog Jog 5K Run/Walk - Phoenixville, Pennsylvania
June 5 - Rocky Dog Trail Run - Vail, Colorado
June 6 - 6th Annual Family Dogs New Life Shelter 5k - Portland, Oregon
June 6 - Weimarunner K9-5k - Des Moines, Iowa
June 7 - 5K Muttsquerade - Delray Beach, Florida
June 14 - Furry 5K - Seattle, Washington
June 27 - Copper's Gone to the Dogs 5K - Copper Mountain, Colorado
July 5 - Muddy Paws 2 Miler - Peninsula, Ohio
July 11 - Walk Run & Wag 5k - Denver, Colorado
July 25 - Coco's Heart Dog Rescue 5K- Woodbury, Minnesota
Aug 7, 14, 21, 28 - Lost Dog 5K Series - Arlington, Virginia
Aug 22 - Papa John's Mutt Strut - Greenville, South Carolina
Aug 30 - Eukanuba Dogrun - Buenas Aires, Argentina
Sep 6 - Canine Challenge 5k - Cairns, Queensland
Sep 19 - 5th Annual PEACE-4-PAWS 5K -  Shippensburg, Pennsylvania  
Sep 19 - Poochapalooza - Glen Ellyn, Illinois  
Sep 19 - Canine Classic 13.1 and 5-mile Runs - Greenough, Montana
Oct 3 - 7th Annual 5K for Canines - Franklin County, Delaware
Oct 10 - Bark at the Moon 5k - Victoria, Texas
Oct 10 - Hounds and Harriers 5k - South Orange, New Jersey
Oct 11 - K9 Cantor - 5k - Westminster, Colorado