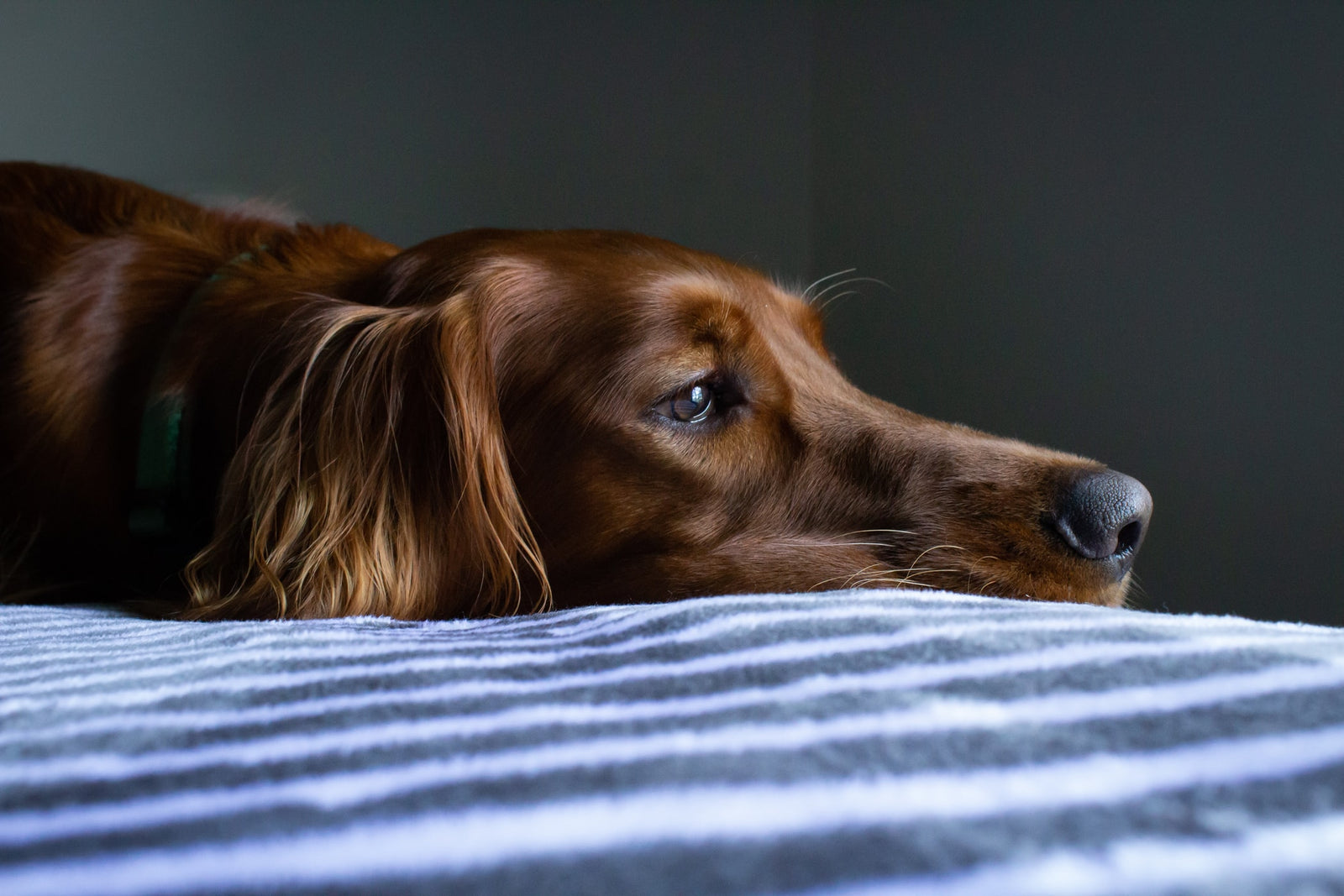 Sarah Fezler makes us feel a little bit lazy. She manages to balance a job, her family, and her love for the outdoors all at the same time. We asked Sarah if she would provide us with a few words describing what it was like to reinvent running with her dog, once she added a baby to the mix. After reading her post, we suspect that more of us might strive to run like a mother.
Enter Sarah...
I love our dog Delilah, and, although my love for Delilah changed when our son Boden was born (as did her sudden aspiration to mutilate stuffed animals), it in no way diminished my desire to give her the good things in life. For our dog, that meant runs on the foothill trails and bike paths by our home.
I struggled with wanting to run (ok, I started with walking...slowly) – wanting to run with Boden – and also wanting to run with my running buddy (Delilah). Anyone who runs with their dog knows the companionship that only an animal can bring. There is no competition, as with our human counterparts – just a quiet rhythm as we both embark on our separate journeys – together. Nothing can speak to a greater thanks than the collapse of your dog in the back of your car, or on the floor of your house after a run. It's like a giant satisfied sigh "Thanks, I needed that!"
After years of stepping into a leash, I knew that my running repertoire was going to change if I was going to run with my Dog and Baby. It's best to be hands-free and able to maneuver the stroller on all types of terrain, but I wanted something sleek and comfortable enough for both the dog and myself to run with.
As with all beautiful inventions, like my Iron Doggy™, I immediately thought, "Why haven't I tried this before?" and "Why didn't I invent this?" It was just too easy to have a leash that didn't fall when it went slack. A leash that let Delilah and I really run together – nothing digging into my side if she pulled ahead. Then the most remarkable thing happened when I added a stroller to the mix. The dog got even better. She stayed perfectly in line on the right side of the stroller, and we became a pack. I swear I don't think she even got clipped by a stroller wheel once. It sounds silly – but something incredible happened on the trails. Boden and Delilah became friends, and our pack became cemented.
Inside Delilah's doggy brain: " Oh – this kid is coming with us… running… running… running. I like this kid…. I like this pack… running is the best… we're a family!"
It's a silly thing to say that a leash saved my sanity… but I know for a fact, it saved Delilah's.