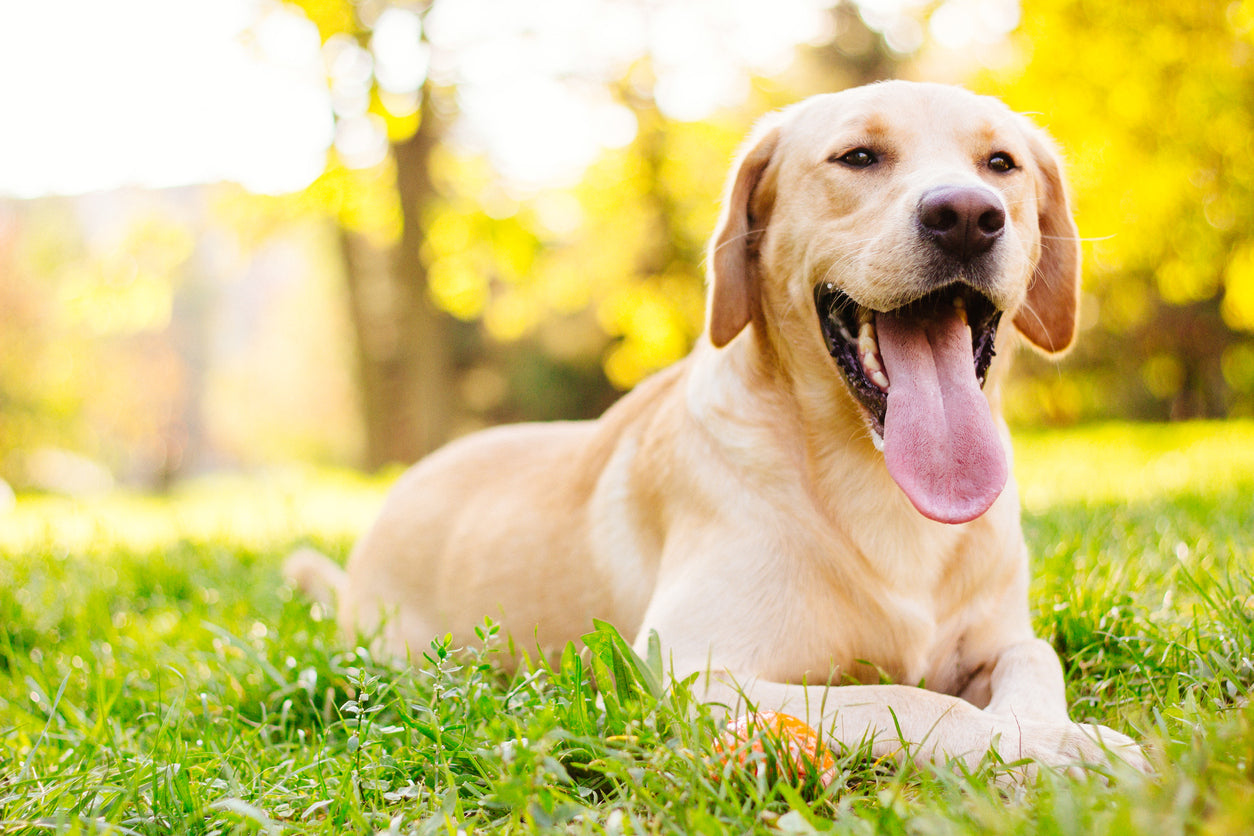 Are you and your dog looking forward to hitting the hiking trails or going camping this summer? America's National Parks are a great place to camp and hike with your dog! There are a lot of Parks to choose from, but some are more dog-friendly than others. That's why we've rounded up seven National Parks that both you and your pup will enjoy. 
Rules regarding pets vary by location but, according to the National Park Service, dogs are generally allowed "in developed areas, on many trails and campgrounds." One rule applies to all National Parks — pets must be restrained at all times by a leash that's no more than 6 feet long.
To make planning your visit easier, these dog-friendly National Parks are listed in alphabetical order by state. Before heading out with your best pal, be sure to check the specific website for that National Park for the latest information about trail closures and pet restrictions.
Arizona
Much of Arizona is hot, rugged, and sparsely populated. It's also spectacularly beautiful, especially in early spring when the desert bursts into magnificent bloom. 
Grand Canyon National Park
This 'grand' park in northern Arizona is very dog-friendly. As long as you and your pup don't head down to the bottom, that is! Dogs are allowed on all the trails along the popular South Rim, as well as in the Mather and Desert View Campgrounds. They're also allowed along the quieter North Rim's bridle trail when it's open (the entire North Rim is closed in winter).
Note: The heat and elevation (6,800') can affect both you and your pet. Always take plenty of water, know the signs of heat stress and altitude sickness, and consider treating your dog to a cooling vest and protective boots. Yes, those paved trails along the rim do get hot enough to fry an egg during an Arizona summer!
Pets are not allowed below the canyon rim, on the shuttle buses, or inside any of the Park buildings.
Petrified Forest National Park
Historic Route 66 runs through the extraordinary Petrified Forest National Park, which extends into the spectacular Painted Desert on the north. It's a worthwhile detour if you plan on visiting the Grand Canyon. This wondrous landscape is made up of ancient petrified trees and colorful badlands.
This National Park is pretty special in that dogs are allowed anywhere except inside the buildings. All the trails and even the backcountry areas are open for you to hike with your dog. Just don't let him gnaw on any sticks or old bones he finds. He's apt to break a tooth — this is the Petrified Forest, after all, and it's also home to an abundance of fossils!
The best time to visit is during the cooler winter or very early spring. Make sure you bring plenty of water because it will still be warm — just not blazing hot. Always keep your pet leashed and watch out for wildlife.
California
The sheer size of California means there's a lot for you and your dog to explore. 
Joshua Tree National Park
This National Park, named after the unique Joshua trees that live here, makes for some great hiking with your dog. Just not along the hiking trails! That's right, dogs aren't allowed on the actual hiking trails. However, they are welcome along the many miles of unpaved (and little used) roads throughout the Park. The Park Rangers will even help you choose a road that matches your desire for scenery and your hiking ability (some are more rugged than others).
Take plenty of water, always pick up after your pet, and keep an eye out for the occasional vehicle. Remember, it's a road and they have the right of way!
Yosemite National Park
Bridalveil Fall, El Capitan, Glacier Point, Half Dome... These name just some of the spectacular sights you'll enjoy at Yosemite. This isn't the most dog-friendly National Park, but dogs are allowed in some parts of Yosemite.
Your pet is allowed in developed areas, on fully-paved areas unless there's a sign prohibiting dogs, and most campgrounds (group campsites and walk-in sites like Camp 4 are the exceptions). She's also welcome to take you exploring along Wawona Meadow Loop and to see Bridalveil Fall and Glacier Point.
Remember to watch out for traffic and "no dogs allowed" signs. Also remember that bears love dog food! For your safety and your dog's, don't leave a bowl of dog food sitting around your campsite. Feed your pet and then keep his food with yours in bear-proof storage.
Oregon
There's only one National Park in Oregon but, wow, is it an impressive one!
Crater Lake National Park
This gorgeous and tranquil deep blue lake is housed in the caldera of an ancient volcano. Filled only by rainfall and snowmelt, and protected by the sides of the caldera, the pristine waters of Crater Lake are calm and unruffled. Maybe that's why the NPS doesn't allow dogs near enough to make a splash. The best dog-friendly views are from the quarter-mile promenade that begins at Rim Village. 
Only one dog is allowed per hiker and dogs are not allowed on any of the unpaved hiking trails around the lake. 
Washington
The gorgeous state of Washington has many dog-friendly hiking trails. To help you find them, visit the WTA.org website.
Olympic National Park
Old-growth temperate rain forests, glacier-capped mountains, rugged coastlines... Olympic National Park has something for every dog and his human! There are nearly a million acres and more than 70 miles of seashore in this exquisitely diverse National Park. In fact, it's so diverse that it's an International Biosphere Reserve and UNESCO World Heritage Site!
Dogs are allowed in the campgrounds and picnic areas, as well as on the roads and select trails. Those dog-friendly trails include the July Creek Loop Trail (along the north shore of Lake Quinault), Madison Falls Trail, Peabody Creek Trail, and Spruce Railroad Trail (along the north shore of Lake Crescent). Dogs are also welcome at the beaches between the Hoh and Quinault Reservations (in the Kalaloch area). 
Brush your dog thoroughly before entering the National Park in order to prevent the spread of invasive plant species. And don't allow him to dig or roll in vegetation. Those activities can harm this delicate ecosystem. 
Also, for your dog's protection, don't explore tidal pools with her! Tidal rocks, barnacles, and mussels often have sharp edges. A cut paw can lead to a nasty infection.
San Juan Island National Historical Park
This historic island is home to one of the last remaining native prairies in the Puget Sound area. It's also home to lush forests and 6 miles of saltwater beaches. Leashed dogs are allowed on all the hiking trails and beaches of this beautiful island.
As always, make sure to clean up after your pet and keep him away from wildlife. 
Before You Head Out
Properly equip your dog for her next adventure. A dog pack will let her help carry a little of that essential water. It's also a great place to stash a collapsible bowl, doggie doo bags, and plenty of treats. After all, she has to keep her strength up for those long hikes! A hands-free leash is a perfect complement on the trail while you hike with your dog.
For your pet's safety and comfort, consider adding a cooling jacket and protective boots to his gear. If he doesn't like boots, paw wax can add some protection. 
Send us a woof for more information about going for a hike with your dog. We're always happy to support hikers and their best friends!