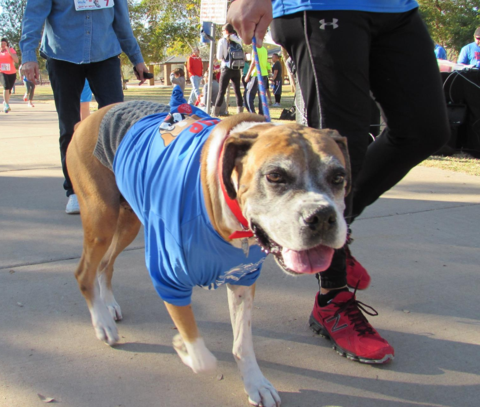 The folks down in Tempe, Arizona are wasting no time when it comes to racing with their dogs. On Saturday, January 28th the 2nd Annual Boxer Luv 10K/5K Run will be held at Kiwanis Park. Last year, Jeff Wruble and his dog finished the 5K in 20:35, and Amanda Ross was just about 1 minute behind them. This year prizes will be awarded to the top male and female finishers, but everyone will feel like a winner just for showing up to the starting line.
The 10K/5K run supports the Boxer Luv Rescue, an all-volunteer 501(c) (3) non-profit organization. This organization has saved the lives of more than 8300 abandoned, injured, ill, and abused Boxers since 1998, and is one of the largest Boxer rescues in the USA.
Iron Doggy™ is extremely happy to support such a great organization and awesome dog-friendly run. If you're in the area later this month, we highly recommend that you and your pooch get in on the action. If you want to just run your own race, you can still show them some Boxer Luv by donating to their worthy cause directly.