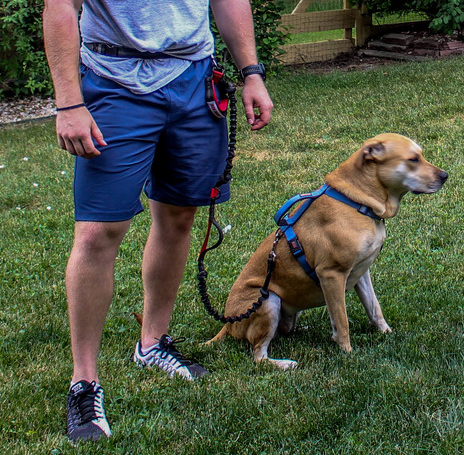 In June 2016 and December 2019, RMK Outdoors posted an incredibly detailed review (the author and owner have since removed their website) of the Iron Doggy™ Runner's Choice hands-free dog leash. As you can imagine, we were sincerely humbled to read (and repeat here in bold lettering) some of the quotes from the review.
"As soon as I opened the package, I could feel the quality and attention to detail in the Runners Choice" - That's music to our ears because, at Iron Doggy™, we think it's the details that make all the difference in the quality of the product's design.
"The materials are top-notch, and to top it all off, every Iron Doggy™ product is built in the US" - We think it's critically important to use the best materials and craftsmanship to produce our leashes. This, of course, means that we cannot sell at discounted prices like some of our competitors. It also means that many customers buy our leashes after trying a cheap imitation of our products. (Inside joke: What's the one thing more expensive than buying an Iron Doggy™ hands-free dog leash? Buying a cheaper one first.) 
"If you need a leash that will finally last and help you run, hike, or just explore the outdoors with your best friend, this is the leash" - That's what we thought when we finally landed on the design of the Runner's Choice, we have crafted a leash that will allow us to take our sweet, strong, reactive, rabbit-chasing dog on all of our outdoor adventures. We're glad that the folks at RMK Outdoors think so too.