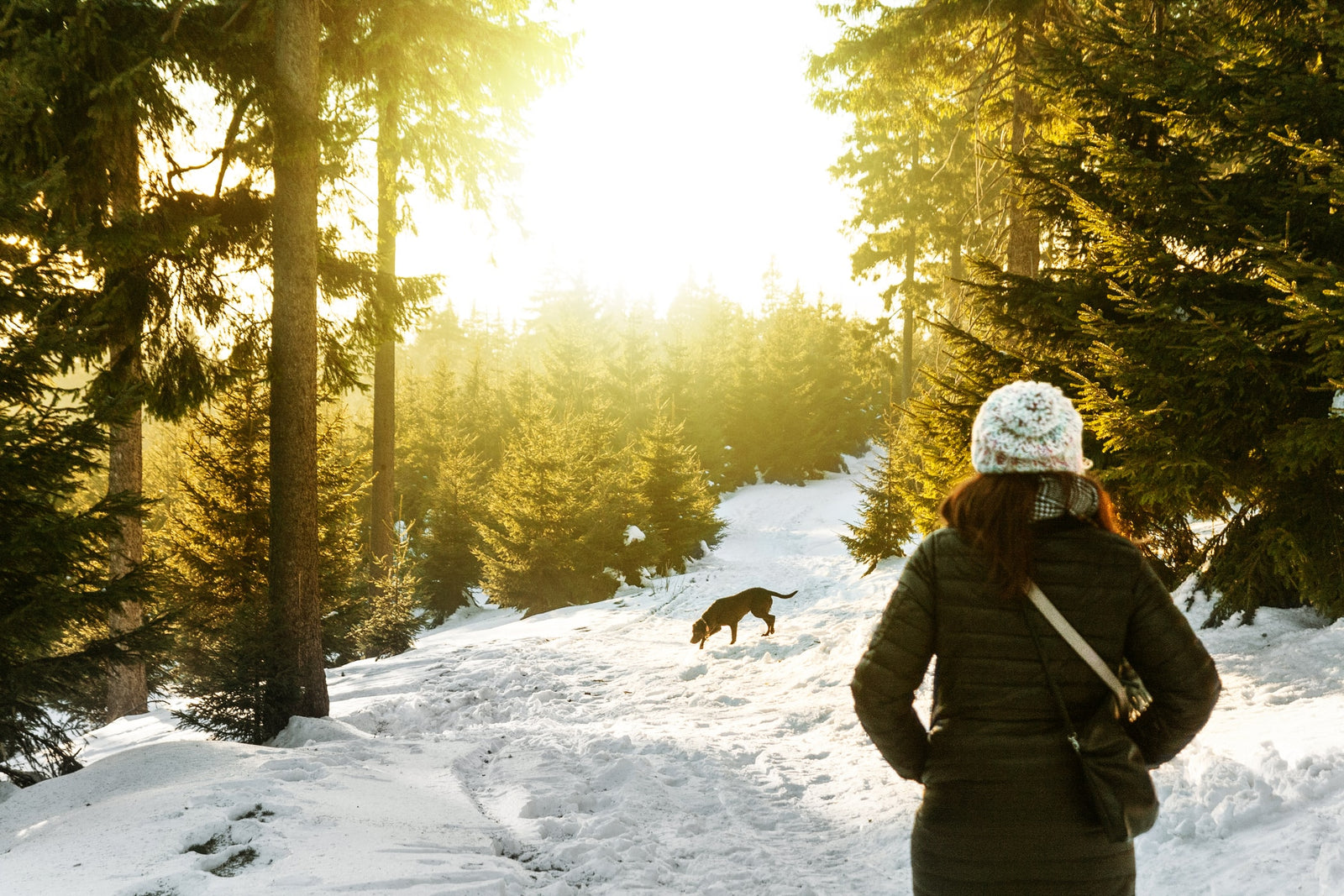 Here's Iron Doggy's take on the top items anyone who runs with their dog would love to find under the tree this holiday season ...
 Boulder Dog Food Co. Bison Cubes & Chicken Bits- $10 -We carry a baggy of high-powered treats with us on a run to give our dog a little pick-me-up, and to use as a reward/distraction when we need her to focus. The folks who make these treats use great ingredients and our dog loves them.
Large Kong Classic

- $12 - These things are lifesavers, we keep a half-dozen or so in our freezer at all times. Our dog makes a ritual out of eating them in the evening, especially when it's stuffed with

Zola's favorite Kong recipe

.
Musher's Secret - $12 - You've heard it from usbefore

. Running in the ice and snow is a complete drag when your dog is wearing those funky boots. Apply a little Musher's Secret to your doggy's paws, and you're good to go.
Runner's Cap

- $21.95 - We 

think this is the perfect winter running hat because it is extremely lightweight, and easily tucks away in your pocket when you don't need it. It also has a really cool picture of the Iron Doggy™ logo meticulously embroidered on the front.
Gentle Leader Head Collar

- $20 - Yes our dog hates it but sometimes it's the only thing that slows her down. We always bring it on a run, just in case. As an added challenge, see if you can

condition your dog

to love it. 
Vintage Crew Tee

 - $27.95 -

Beautifully designed and eco-friendly, y

ou've got to

try it

yourself to believe how amazingly soft and comfortable this shirt feels when you slip it on after a long run. 

 
Iron Doggy Hands-Free Dog Leashes

- $43 - $48 - What kind of list would this be if we didn't mention the

Runner's Choice

and

SideKick

Hands-Free Dog Leashes? We love them both, not just because they are the most cleverly designed, best built running leashes on the market, but also because they make running with our dog the highlight of our day.