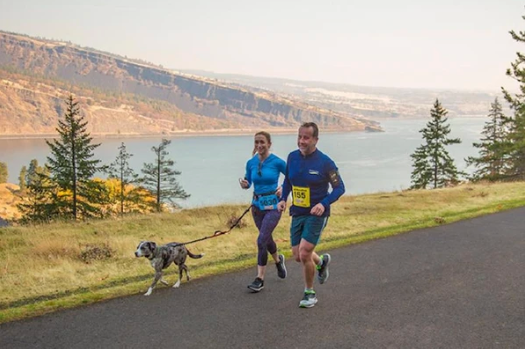 It didn't take an in-depth study for Iron Doggy™ to realize that running with your dog, especially in organized events, is a force to be reckoned with. That's why we designed our hands-free running leashes, and since 2010, we've been publishing a list of as many dog-friendly runs as we could find. That being said, we are blown away by the research that Bethany D. Merillat published on organized runs that you can attend with your dog.
"The Dog Race Database: Fido, Fitness and Fun" is an amazingly thorough study of how, where, and why people are signing up to participate with their dogs in 5Ks, 10Ks, Half-Marathons, Mud Runs, Color Runs ... you name it. If you're interested in hosting a dog-friendly event, this is an absolute must-read.
If you're looking for a run that you and your dog can participate in together, she's created an amazing searchable database to help you find one near you. Finally, if you're just an observant person who's been wondering what's up with this "running with your dog" thing, this study is what you've been waiting for.
Photo: Columbia Gorge Marathon with Runner's Choice hands-free leash pictured in petinsider.