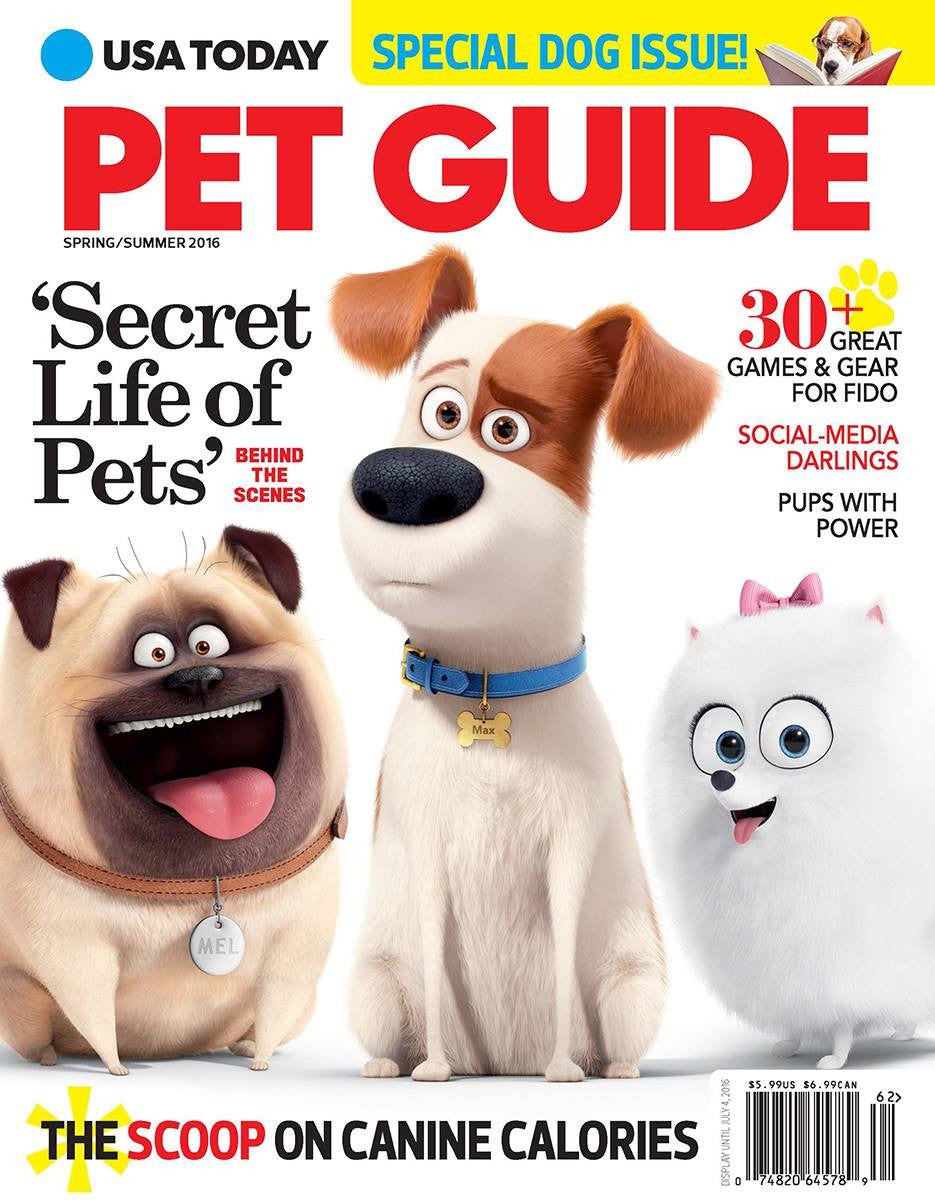 The 2016 edition of the USA Today Pet Guide just hit the stands, and this year it's the "Special Dog Issue." We've taken the time to comb through the pages in advance and here's our advice on how to tackle the tome:
Flip directly to page 10 (in the magazine) where the Iron Doggy™ Runner's Choice Hands-Free Leash (with our old logo) is recommended for running with your dog.
WARNING: Do not look at pages 32 through 37 unless you are totally prepared to bring a puppy into your life.
Take the time to learn about "Water Bowl Science" on pages 66 and 67. We had no idea that dogs lack the ability to create suction and instead have to form their tongues into a ladle shape in order to drink.
Yes, we think the Bacon Ice Cream recipe on page 69 is perfectly appropriate for humans. Just remember to share some with Fido.
All in all, it's a fun read and we are beside ourselves with joy to be included in the Trends section of this pet guide.