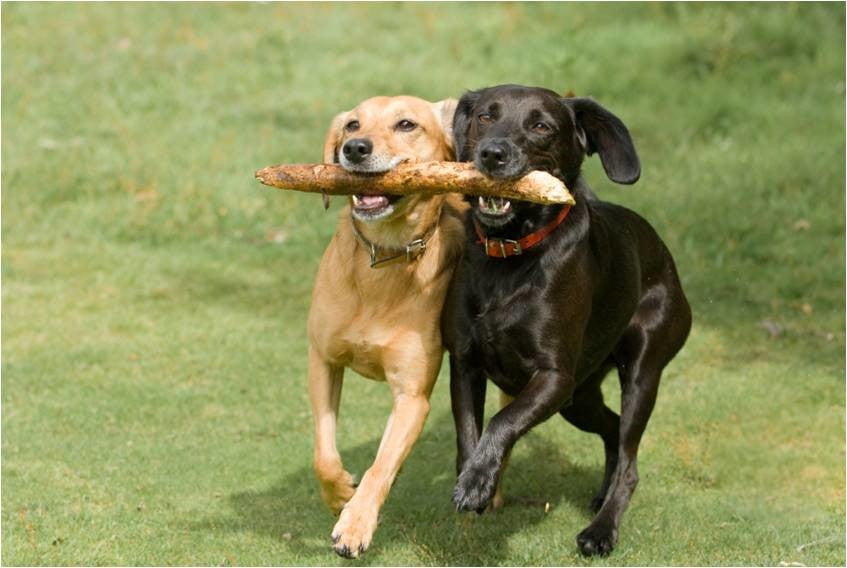 The folks at Mountain Home 5K have grabbed the first weekend of Autumn to hold
Jog With Your Dog
, a benefit race for the local dog park and the
Humane Society of North Central Arkansas
. The event is split into two tracks - a 5k run for you industrious types, and a 1 mile walk for those of you who like to ease into your day. Show up at the
Mountain Home Dog Park
bright and early on Saturday, September 24th. The race starts at 8 AM, at 9:15 they'll hold the official awards ceremony.
At Iron Doggy, we know that events where you can run with your dog are becoming increasingly popular. By the mid-point of this year we had documented on the
Iron Doggy race page
 over 200 canine running events for 2016.  Even though it's the first year for the Jog With Your Dog 5k, we can tell that these folks have thought of everything. That's why we chose them as an
Iron Doggy Selected Event
. Race organizers have even gone the extra mile by making the 5K a timed run (not every race does this but they should).
Don't have a dog? They've worked that out. The Humane Society will have an adoptable dog at the race with your name on it. Don't have a proper running leash? Well you could win a
SideKick Hands-Free Leash
just for signing up for the run. Can't wait that long?
Email a copy of your event registration
and we'll send you a coupon for 10% discount off either of our leashes (offer expires October 1st) .